This is a post by Sarah Phillimore
I have been asked to provide a synopsis of information about those organisations and people that I think should be treated with caution when it comes to information about the Family Justice System.  What follows is my personal opinion – but, as ever, my opinion is based upon evidence from a variety of sources, including criminal convictions and criticism from the civil courts.
The people I list range from serious criminals to those who genuinely and passionately believe what they say and may have some grounds to support it. I do not suggest that people on this list – save for the obviously criminal – have nothing of value or interest to say about the state of our family justice system.
I do however think that, given the nature of their sources and associates, whatever they say needs to be treated with caution and checked against independent sources, wherever possible.
I believe we all have a moral duty to make decisions with the best possible information and take conscious efforts to be aware when bias and prejudice might lead us astray.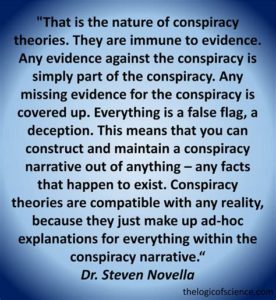 CARVATH Richard
Self identifying 'investigative journalist', arrested at court in support of Samantha Baldwin. Also believes in organised satanic ritual abuse and accusing those who report accurately about family law cases of 'defamation'.
The Freeman on the Land
Be very wary of anyone who identifies as a Freeman.  In essence, they believe that they can escape being subject to the law by refusing to recognise it. This causes immediate and obvious problems in care proceedings and is almost inevitably an entirely doomed strategy.  For further detail see this post. 
GERRISH Brian and UK Column
Part of UK Column, which describes itself as 'an independent multi media news website' long standing associate of Hemming et al. Was one of the first people McNeil approached with videos of the children in the Hampstead Hoax case – but looks like he had the sense to turn her down. 
See also the Richie Allen Show.
HAIGH Victoria
Supported by Hemming; unusual for being named in family court judgments after she was found to have caused serious emotional harm to her child by pushing a false narrative that the child's father had sexually abused her. Was given a custodial sentence for her breach of a non molestation order and worked with Elizabeth Watson, who was also given a custodial sentence for contempt of court in revealing details about Haigh's case. Believes that the family court sanctions the deliberate 'breeding 'of babies to be handed over to paedophiles.
For further information see this post. 
And 'The danger of crusades' from The Transparency Project.
HAINES Tim and Julie
Close associates with Hemming and his organisation Justice for Families, which no longer appears to have a web presence. Following Tim Haines arrest in 2014 for leaving his daughter alone in a car, the couple developed a keen interest in the child protection system and appear to operate from a starting point that any social work intervention with a family can rarely be justified. They offer their services as paid McKenzie friends and appear to encourage people to make appeals to the Court of Appeal that they know to be hopeless, simply to send a message about how strongly people feel. I advise that you do not give either money or documents to either of the Haines, without having a clear idea about what they are proposing to do to help your case.
HEMMING John
Hemming has been a dedicated campaigner against the FJS since 2007 after some social work involvement with his then pregnant partner. He has over the years made some reasonable and sensible points. However what good he has done is significantly eclipsed by the bad.  He was patron of Sabine Mc Neil and Belinda McKenzies' Association of McKenzie friends along with MP Austin Mitchell until early 2015. Has repeatedly urged parents to leave the jurisdiction as they won't get a fair hearing in the UK.  Has worked closely with Ian Josephs and Christopher Booker. He was seriously criticised by Lord Justice Wall. I have no doubt he caused a lot of damage while a serving MP as his position gave him credibility. However his influence appears to have diminished since he lost his seat in 2015.
I made a formal complaint about the activities of JFF in January 2017. I am still waiting for a response.
JOSEPHS Ian
A long standing critic of the FJS and author of the infamous 'Golden Rules' which includes advice to mothers to think very carefully before even reporting fears about sexual abuse of their children. He is a wealthy man and has given large sums of money over the years to parents who wish to leave the jursidction to escape care proceedings. He carries out no risk assessments of the parents to whom he gives money; his finest hour so far was providing money to Marie Black to travel to France – she was later convicted of over 20 serious sexual offences against children.
MCNEIL Sabine and the Hampstead Hoax
McNeil is currently serving a 9 year sentence for her harassment of families involved in the 'Hampstead Hoax' case. This case has proved a useful short cut to identifying the most dangerous of the FJS Conspiracy Theorists. Hoaxstead Research has done sterling work in unmasking the hoaxers and is a good point of reference. It recently reported that McNeil's appeal against her sentence was refused.
Sabine McNeil has been associated with almost every person or organisation that causes me serious concern with regard to misinformation about the family justice system. See also Belinda McKenzie and the damage done by her and McNeil in the Melissa Laird Case, as just one example out of many.
The Ministry of Justice
It is a tribute to just how odd 2019 has been that I include a Government Department in this list. But the MoJ easily make the cut following their bizarre decision to launch an Inquiry over 3 months into how issues of violence are dealt with in the family courts; that Inquiry apparently proceeding on the basis that men are perpetrators of violence and that law and policy are best discussed in the context of a raft of subjective and unchecked submissions from the public.  It maybe that the outcome of the Inquiry is sensible and I can remove them from the list. But I am not holding my breath and will treat information disseminated by this Department with caution from now on.  Further further details see this post.
PEACHER Andy
Runs Freedom Talk Radio which he asserts 'has become the very platform for people with an alternative view point to come onto the show and to announce their findings, ideas and suggestions and allows them to open up to the citizens by revealing their true beliefs on just exactly what is taking place in our World from their view point, which does on so many occasions, conflict and call into question with what is being broadcasted by the mainstream media, which they dare not report the truth'. Associated with and friendly to a great many of the most pernicious influencers on the FJS Conspiracy circuit. 
PHILIPS Natasha
Runs the Researching Reform Website. Has connections with Hemming and at one point made Sabine McNeil her 'star commentator'. As the comments on her web posts shows, she continues to interact largely with those who are identified 'players' on the conspiracy scene.
Further reading
Are you sitting comfortably? The art of Story Telling. 
The Particular Dangers of Conspiracy Theories for Parents